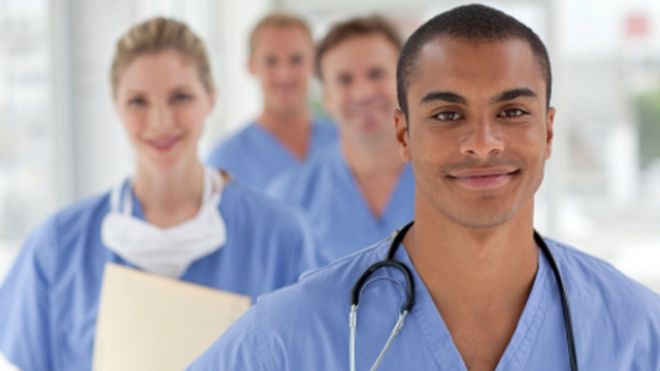 Healthcare Jobs Are On The Rise And This Includes Career Opportunities For Phlebotomists.
A phlebotomist is primarily tasked in drawing blood as specimen for laboratory examinations or for donation in blood banks. A phlebotomist is trained in the technique of collecting and handling specimens properly in the laboratory. Phlebotomy certification is not required in all institutions but is a deciding factor for employees when hiring phlebotomy staff for hospitals, laboratories, blood banks and clinics. If you are a certified phlebotomist, your chance of getting the job is greater versus applicants who do not hold a certification in the field.
Here are some benefits or advantages of getting a phlebotomy certification.
Greater Career Opportunities – Certification is not required in most states except in California and Louisiana but most employers will hire those who are certified because they are more confident and trusting of applicants whose competence are recognized. Being a certified phlebotomist ensures employers that the skills and knowledge of the individuals are at par with the standards set by the national certifying agencies. Getting a job and getting hired is easier if you have a certification, it puts you steps ahead from other applicants.
Higher Salary – Phlebotomists usually work the usual 9 to 5 work week or in shifts if hired in a hospital setting. Certified phlebotomists have higher salaries than those who are not duly certified by any agency. An average per annum of $26,000 is usually earned by certified phlebotomists.
Better Skills and Training – Certified phlebotomists have a minimum training of 8-12 months which includes lectures in the basic sciences plus laboratory methods. A minimum 100 hours of clinical hands-on training is also required plus completion of practicum tasks such as venipunctures and dermal punctures is necessary. Training is extensive and applicants for certification need to pass a written exam and skills test before becoming fully certified.
Employers set high standards when hiring health staff especially in large institutions like hospitals and research laboratories. It is best to stand out with a phlebotomy certification from a national certifying organization like the ACA or AMT.