How to Get Ready for the Phlebotomy Certification Exam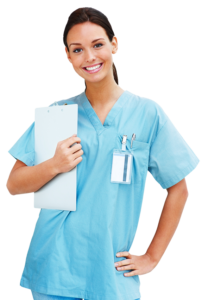 If you are all set to take the phlebotomy certification exam, then it simply means that you are finished with the training course and you are one step closer to getting certified.
How you were trained and how well you performed in the certification course determines much how you are going to fare in the certifying exams. Enrollment in an accredited program that meets the quality and standards of the Clinical and Laboratory Sciences Institute (CLSI) is an advantage because such programs are designed to prepare students well for the certification process after graduation.
How to study for the exam? Do not be too confident even if you just finished your training program, questions are randomly selected from a pool of questions; you never know what items will be asked. It is helpful though to review basic subjects such as anatomy, physiology and laboratory procedures. Practice tests may also be used to simulate the real exam and to be familiar with items that may come out. Books such as "Essentials of Phlebotomy" is a good read since it covers knowledge that an examinee needs to know to pass the exam.
Since phlebotomy is primarily about venipuncture, be sure to get a good grasp of anatomy and the circulatory system particularly the venous system. Common puncture sites may be asked as well as proper techniques in doing venipuncture and skin puncture since a whole section of the certification exam is primarily about these topics.
Previous experience in the field can qualify one to take the examination for phlebotomy certification but those who took an 8-month long certification course are at an advantage because of the hours they spent on extensive lectures and skills training on the subjects that are covered in the written and practical component of the examination. If you did well in the training course and was diligent as a student then you should be confident in your competence to pass the tests. Phlebotomists who have been working in the field and want to get certified should study the right materials to ensure success as well.
A phlebotomy certification can easily land you a job in the health care area. A certified phlebotomist is an essential part of any laboratory, clinic or hospital. If you want a bright future in phlebotomy then consider getting certified; It will make a big difference in your career.