Phlebotomy Jobs – A Fast Growing Career in Clinical Laboratory Field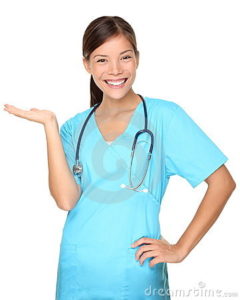 With a great requirement for phlebotomists and training for phlebotomy being relatively short, there is a high demand for careers in phlebotomy. Phlebotomy is a vital part of today's extremely modern and vast medical field. In a medical team, phlebotomist is important as a doctor. To become a phlebotomy, you have to pass phlebotomy certification exam. Basically, phlebotomists are specialized member of medical unit, whose focus in the section of collection and preservation of blood specimens for diagnostic uses. They sanitize all the required equipments like syringe before used to collect blood and safely dispose all the items after the entire procedure.
In the current market, there is a great demand for phlebotomy jobs because of the contribution from healthcare and early medical testing services. Blood banks, hospitals, laboratories constantly look for and hire skilled phlebotomist.
The phlebotomist carries out all the tasks related to collecting blood specimens, preserving, labeling and proper storing. In addition to clinical technician work, phlebotomist can work as blood bank manager. Also with extra training, he/she can pursue career as medical assistants where he/she can perform additional duties like checking patient vitals.
To pursue the career in phlebotomy, you must complete a formalized training by receiving either an associate's degree or a certificate. The training may include a study in human anatomy, techniques in blood collection and procedures about storing and labeling of samples as well as safety precautionary measures.
Depending upon the type, the training period may vary from six months to twenty four months. Once you complete training, you must become certified to start working with the patients in your state. There are many training schools available to offer training in phlebotomy. Most of the employers only hire phlebotomist who has passed the phlebotomy certification exam. In order to take this exam, you should have completed the training program from a certified training school. Also you should demonstrate hundred vein-punctures and twenty five skin-punctures successfully.
Along with a Phlebotomy certification, as a phlebotomist, you need some specialized skills. It includes excellent hand-eye movements, attention to details, good organization skills, passionate and caring towards the patients and you should not be shy and fainthearted when it comes to blood and urine. Most of the patients are afraid of needles. Therefore, the first thing you should do is to make the patient at ease. Also you should be able to treat emotional and angry patients with love and care.
The benefits of choosing careers in phlebotomy are numerous.
According to U.S Bureau of Labor Statistics, during the current decade, from 2008 to 2018, the growth of jobs in clinical laboratory field will be faster than the average of any other occupations. Job opportunities in this field, especially phlebotomy jobs will be tremendous; because of the number of job openings will remain to go past the number of job searchers.
So, if you are for dynamic career in clinical laboratory field, then phlebotomy is the right choice for you. The average salary for a phlebotomist is $29,040. Matched with pay scale, is the flexible work hours that make careers in phlebotomy even more exciting.