Where to Get Phlebotomy Certification?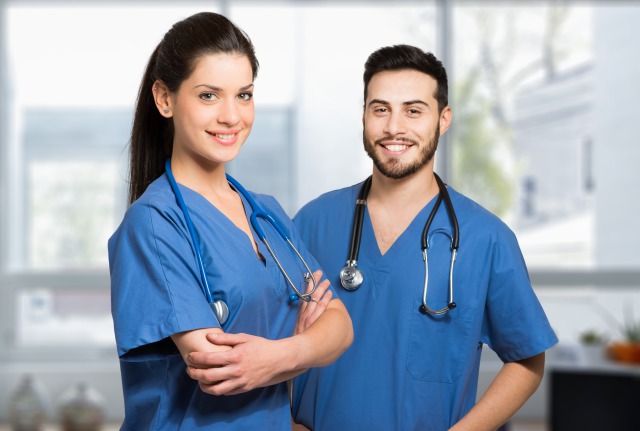 Where to get your phlebotomy certification depends on the state. Each state has its own governing agency that regulates thewhere to get phlebotomy certification phlebotomy profession. This agency likely regulates other health professions that are similar. It is this agency that approves of training programs and exams. Therefore, before signing up for a class, make sure it is on the approved list.
If you want to be certified, you need to take care of any requirements that are expected of you to be completed. The process is multi-tiered, and it usually looks like this:
Prerequisites
Training
Exam
Application
Prerequisites
Prerequisites are anything that must be completed before you can begin your training program. This includes having a high school diploma. If you don't have a high school diploma, you will need its equivalent, such as a GED. If you received your education outside of the United States you will need to submit your diploma or a document at least equivalent to a high school diploma to AACRAO for evaluation, or submit an official translation of the foreign transcript. The training class may not request the prerequisite, but the state agency certainly will if it's required.
Training
With your prerequisites in order, you should start look for a phlebotomy course to enroll in. But do not sign up for just any class. You need to check if the class you are interested in singing up for is approved by the state. Each state provides an up-to-date list of programs that are approved. Make sure the class is on the list.
Training varies from state to state. There is no national regulation of the profession, so each state determines its own requirements for students to complete. Some programs are longer than others, and some will be more comprehensive.
To give you an example, California's phlebotomy training program is multi-tiered. Each type of technician has its own class and practical training requirements
Limited Phlebotomy Technician
Certified Phlebotomy Technician I
Certified Phlebotomy Technician II
Students in the Limited Phlebotomy Technician program must complete 20 hours of basic classes and 25 successful skin punctures.
Those in the Certified Phlebotomy Technician I program are required to do, not only 20 hours of basic classes, but 20 also hours of advanced classes. They are only required to do 10 successful skin punctures, but they must also do 50 venipunctures.
If you are in the Certified Phlebotomy Technician II program, you do not have to take basic classes, but you must do the 20 hours of advanced classes. Like Technician I, you must do 10 skin punctures and 50 venipunctures, and additionally you must complete 20 arterial punctures.
Exam
At the end of your training course, you are eligible to sit down and take the exam. Just as states regulate which classes are approved, they also approve of the certifying organizations to give exams. Although the states approve of the organizations, your potential employer may favor one over the others.
Application
After you have passed the exam, you may not apply for your certification with your state. Each state has a particular department or agency in charge. You are expected to apply through them. The application process consists of furnishing the following:
Submitting copy of high school diploma (or its equivalent)
Certificate of completion of training program
Certificate of completion of exam
Documentation of punctures (skin, venipunctures, arterial) if applicable
Application fee
Once everything has been submitted, including the fee, your application will be processed. If everything is successful, you can expect to receive your certificate certifying your position as a phlebotomist.